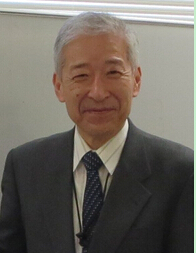 Prof. Kyoji Kawagoe
Ritsumeikan University, Japan
Kyoji Kawagoe was born in Osaka, Japan, in 1953. He obtained his BE and ME degrees, in Electronic Engineering, from Faculty of Engineering, Osaka University, in 1995 and in 1977, respectively. He also obtained his PhD in Computer Science, from Tsukuba University, Japan, in 1993.
He had worked for NEC corporation for 20 years since he graduated from Osaka University. He was engaged in research and development of many information systems including database design support, mechanical CAD systems, expert systems for mechanical engineering, at NEC corporation. He also worked for research on database technologies and on intelligent software engineering. He started an internet-providing service, called BIGLOBE, as one of its core members, in 1996. In 1997, he joined Ritsumeikan University, teaching courses on databases, data engineering and mobile systems, as well as research on databases, multimedia information retrieval, and data mining. He has published more than 100 papers in the fields of bio-medical engineering, databases, information retrieval, information recommendation, network security, human-computer interaction, and so on.
Professor Kyoji Kawagoe is a member of IEEE, ACM, ACM SIGMOD and Information System Society of Japan (ISSJ), a senior member of the Information Processing Society of Japan (IPSJ), and a fellow member of the Institute of Electronics, Information and Communication Engineers (IEICE). His current research interests include music search by using brain waves, temporal data management, and sports data mining.