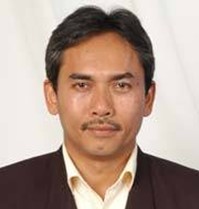 Dr. Rahmat Budiarto
Universiti Utara Malaysia (UUM), Malaysia
Dr. Rahmat Budiarto is currently working as professor in the School of Computing, College of Arts and Sciences, Universiti Utara Malaysia (UUM), Malaysia. At the same time he is also as the director of research at InterNetWorks Research Laboratory, UUM-CAS. He was the deputy director of National Advanced IPv6 Center, Malaysia from 2005-2009, APAN Security Working group Chair (2007-2008), APAN Fellowship Committee Chair (2007-2009).
He received a PhD in Computer Engineering from Nagoya Institute of Technology, Japan in 1998.
His research interests include wireless communications & networks, IPv6, network security, and intelligent system. He is an active member of Malaysian Research & Educational Network (MyREN) research community. Prof Rahmat is a member of IEEE. He has more than 200 publications including above 50 reputed journals and some book chapters. Presently he is serving as editorial board member of International Journal of Mobile Computing and Multimedia Communication published by IGI Global.