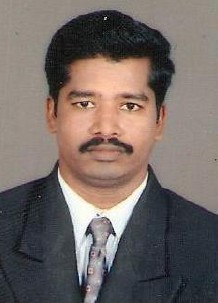 Professor. R.D hanasekaran is Director of Research Syed ammal Engineering College Ramanathapuram Tamil nadu, India.
He was born on February 7th,1973,and he has joined the teamwork of 68 PUBLICATIONS, including 15 international journals,11 international conferences and 42 national conferences
As a Professor, Principal & Director, he has worked in SAEC Ramanathapuram since May 23, 2009 till now. He was a professor Nehru Institute of Engineering and Technology, CBE ,from 06-12-2007 to 22-05-2009,and he also worked as TRA in Govt. College of Technology from 20-09-2002 to 05-12-2007;as a Lecturer in S.K.P. Engineering College and Adhiparasakthi Engineering College
He also cares about the development of students. In recent 20 years, he has supervised 12 Postgraduate, 25 Undergraduate and 10 PhD.