The ICMMT 2015 will be held in Kuta Station Hotel & Spa,
Click
to know more information, which is together with ICLB 2015 and ICRE 2015.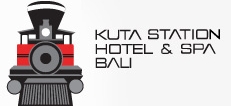 Kuta Station Hotel & Spa
Jalan KartikaPlaza, 8X Kuta – Bali – Indonesia
Phone : (62-361) 758828, 758880.
Fax: (62-361) 758829, 758882
E-mail : reservation@kutastationhotel.com , info@kutastationhotel.com
http://www.kutastationhotel.com
Conveniently located in the heart of Kuta, Bali's busiest tourist destination, Kuta Station Hotel & Spa features 131 well appointed rooms range from Superior, Deluxe and Family Room. All rooms are designed with stylish simplicity to meet your need. With 24-Hours Front Desk and Daily Cleaning by our Houskeeping Staff.
Kuta Station Hotel & Spa is just ten minutes drive from International Airport, surrounded with restaurants and bar, all major tourist attractions and Kuta Square shopping complex. The famous Kuta Beach is just a short stroll away.